Versus Systems (NASDAQ:VS, CSE:VS), an interactive advertising tool that rewards consumers with brands they want while watching their favorite shows and streams or engaging with the games and apps they love, announced a partnership with Xcite Interactive ("Xcite"), a leader in global interactive audience engagement. Audiences will be able to win real-world prizes while watching sports, playing mobile games, and watching streams on their TVs and mobile devices.
By working with advertisers, developers, broadcasters, and teams, Versus has the knowledge and skill to monetize an entirely new category of engaged audiences. Xcite, branded as "the next generation of audience engagement," has powered interactive media experiences for major sports major sports leagues like the NFL, NBA, NHL MLB, and NCAA, as well as events like the Olympics, the World Cup, X-Games, Formula1, in addition to corporate events around the world. The interactive media platform has delivered experiential fan engagement for over 150 major sports teams and innovative entertainment partners, broadcasting on television, on OTT services.
Versus will provide its patented rewards technology in at-home and in-venue projects with Xcite, allowing fans to earn real prizes through Xcite's platform, including gamification through voting, polling, trivia, predictive gaming, and mini-games that fans can play alongside the live event experience. During the interview, Matthew Pierce, CEO of Versus Systems said, "Being able to earn real-world rewards while watching your favorite team play is a dream benefit for sports fans worldwide. Working with Xcite to bring prizes to fans in the stadium, and at home, is a fantastic application of our reward platform… And it's not just audiences that win. Brands will have new ways to reach audiences, and the events themselves will have more engaged viewers. It's a very exciting partnership for everyone involved."

First, let's recap In-App rewards. Mobile app advertising is, in its most basic definition, how app developers get paid to serve ads on their app. Rewarded video ads app allow users to engage with the ad unit itself in return for in-app currency. Around 2.2 billion people play games online globally, with nearly 200 million people in the United States alone. In-app advertising thrives on the "lean-in attention" that gaming can provide when the ad itself is delivering a reward in the game they're playing. Perhaps what makes this kind of digital advertising the best is the 'win-win' relationship with the user. Users playing a game can gain tools to win the game by receiving rewards for interacting with the ad. The advertiser gets engagement and the user gets gaming points.
In-app rewards give brands an effective way to reach large mobile audiences, increase app retention rates and drive monetization, according to a new report from Kiip. Similarly, a report from Tapjoy and Forrester Consulting found that 59 percent of app users want to be offered a reward in exchange for interacting with an in-app ad (Mobile Marketer). And Versus Systems is a leader in this emerging form of advertising.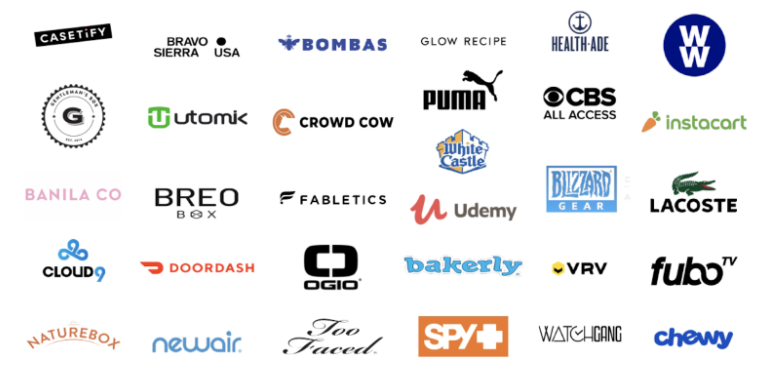 Got it, but what about in-game advertising? As of August 2020, average mobile engagement ranges from 60-90 minutes over the last 30+ online events. Additionally, participation leads to massive sponsorship opportunities with a recent show providing over 400 branded fan interactions. Ultimately, Gamification enhances the experience and drives engagement through competition.
Now, why Xcite's partnership with major sporting brands is important. This is changing the game for fans beyond the stadium, by not only giving them a voice, but by generating valuable engagement points for redemption with sponsors, teams and vendors. Producers can deploy pump-up videos, player pieces and other live or programmed content while building interactivity into the shows with fan interactions, sentiments, polls, trivia and game play.
Their new platform is an evolution of a synchronized second screen experience on either mobile or laptops devices. This provides a new opportunity for sponsor and advertising revenue by supporting the remote fan experience. Their platform can be broken down in two categories: Realtime Action Board and Control Board. The former illustrates the audience pulse; they reduce data to information that can be acted on during the event, ultimately bringing the power of intelligent audience segmentation and targeted advertising technology. The latter enables clients' staff to produce any show, live or programed, with audience engagement, allowing content owners and producers to develop fun, interactive shows while generating sponsor and advertising revenue.
To put it plainly, this partnership is huge. Versus systems is one of the leading cutting edge companies in the industry, and Versus shares are just beginning to get noticed in the US following their Nasdaq listing. The partnership with Xcite will not only add to Versus' value and revenues, but it will also help to introduce Versus to the US investor audience. If you're not already excited about this collaboration, we'll close with a quote on Xcite from the LA King's Senior Director of Game and Event Presentation, Production, Entertainment and Operations Brooklyn Boyars: "If every team doesn't pick up this product then I don't know what's wrong with them."
After listing on the Nasdaq in January, VS shares experienced a correction. The company also underwent a 30 day quiet period following Nasdaq listing, which has since ended. Versus will be delivering steady news flow over the coming months as Versus prizing/promotions technology achieves wider adoption and recognition.
The VS chart on the CSE shows a long term uptrend and judging by the daily-RSI(14) the current leg higher has plenty of room to run before VS reaches overbought territory:
Versus Systems (Daily)
Disclosure: Author owns shares of Versus Systems at the time of publishing and may choose to buy or sell at any time without notice. Author has been compensated for marketing services by Versus Systems Inc.
DISCLAIMER: The work included in this article is based on current events, technical charts, and the author's opinions. It may contain errors, and you shouldn't make any investment decision based solely on what you read here. This publication contains forward-looking statements, including but not limited to comments regarding predictions and projections. Forward-looking statements address future events and conditions and therefore involve inherent risks and uncertainties. Actual results may differ materially from those currently anticipated in such statements. The views expressed in this publication and on the EnergyandGold website do not necessarily reflect the views of Energy and Gold Publishing LTD, publisher of EnergyandGold.com. This publication is provided for informational and entertainment purposes only and is not a recommendation to buy or sell any security. Always thoroughly do your own due diligence and talk to a licensed investment adviser prior to making any investment decisions. Junior resource companies can easily lose 100% of their value so read company profiles on www.SEDAR.com for important risk disclosures. It's your money and your responsibility.